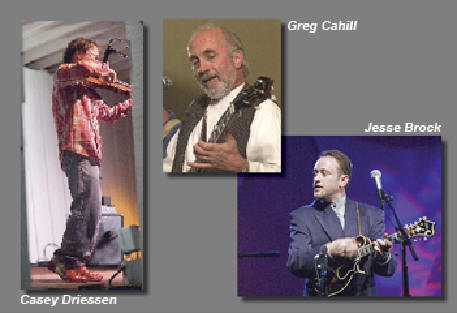 Welcome to the web site of Darwin Davidson, photographer and co-host of Bronzewound, the bluegrass radio show on WERU Community Radio.
I attend a few bluegrass festivals throughout the year and you can pretty much safely say that the International Bluegrass Music Association's World of Bluegrass is one of the greatest. Five days of bluegrass, just about twenty-four hours a day. IBMA WOB has been in held in Raleigh, North Carolina now for the past three years. The following link will take you to a page with numerous links to various events that took place during IBMA WOB 2014.
As you can see, photography of bluegrass musicians is an important part of my life. You can see more photographs of these musicians or bands by following their links on the Bluegrass Photographs page.
Also very important is being the co-host of Bronzewound, the bluegrass show, on WERU Community Radio.
My website contains a number of areas that reflect my various interests. Click on any of the links that you see to your left, and you'll be directed to the appropriate web pages. Click here to get to IBMA.
Darwin K. Davidson
35 Plumb Point Road, Deer Isle, ME 04627
207-348-7767
e-mail: darwin@darwindavidson.com